MINGALABA II
Catamaran 7.1 M x 2.4 M (23 x 7.9 Feet)
2 Mercury 50HP 4 STROKE EFI 50EFI ELPT 4
año / year / Année May 2011
Engines with 38 hours (hourmeter)
Confortable pour 8 Passagers.
---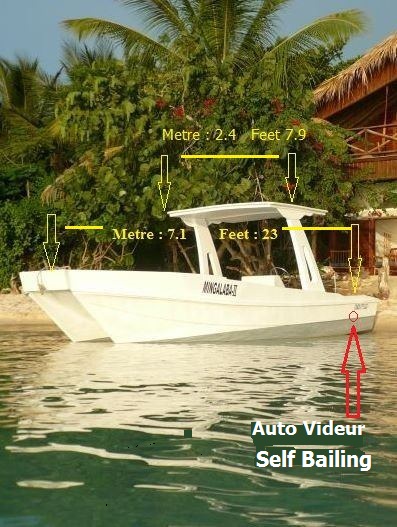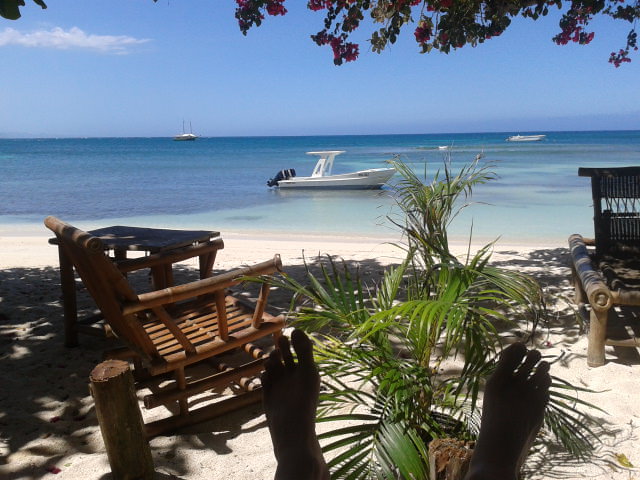 ---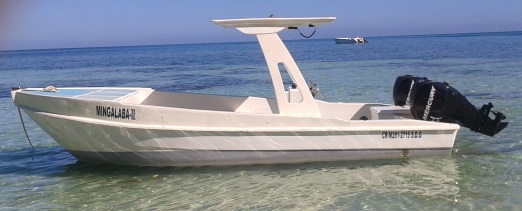 ---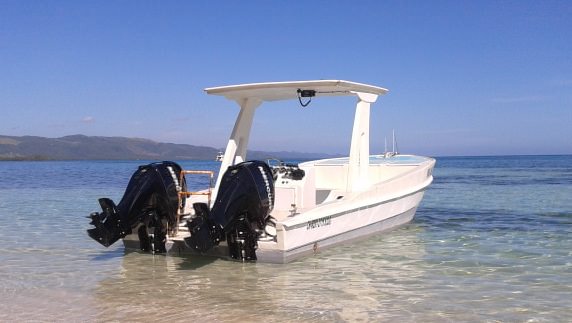 ---
Installation moteurs par concesionnaire Mercury (Mai 2011) / Engines mounted by the Mercury dealer.(May 2011)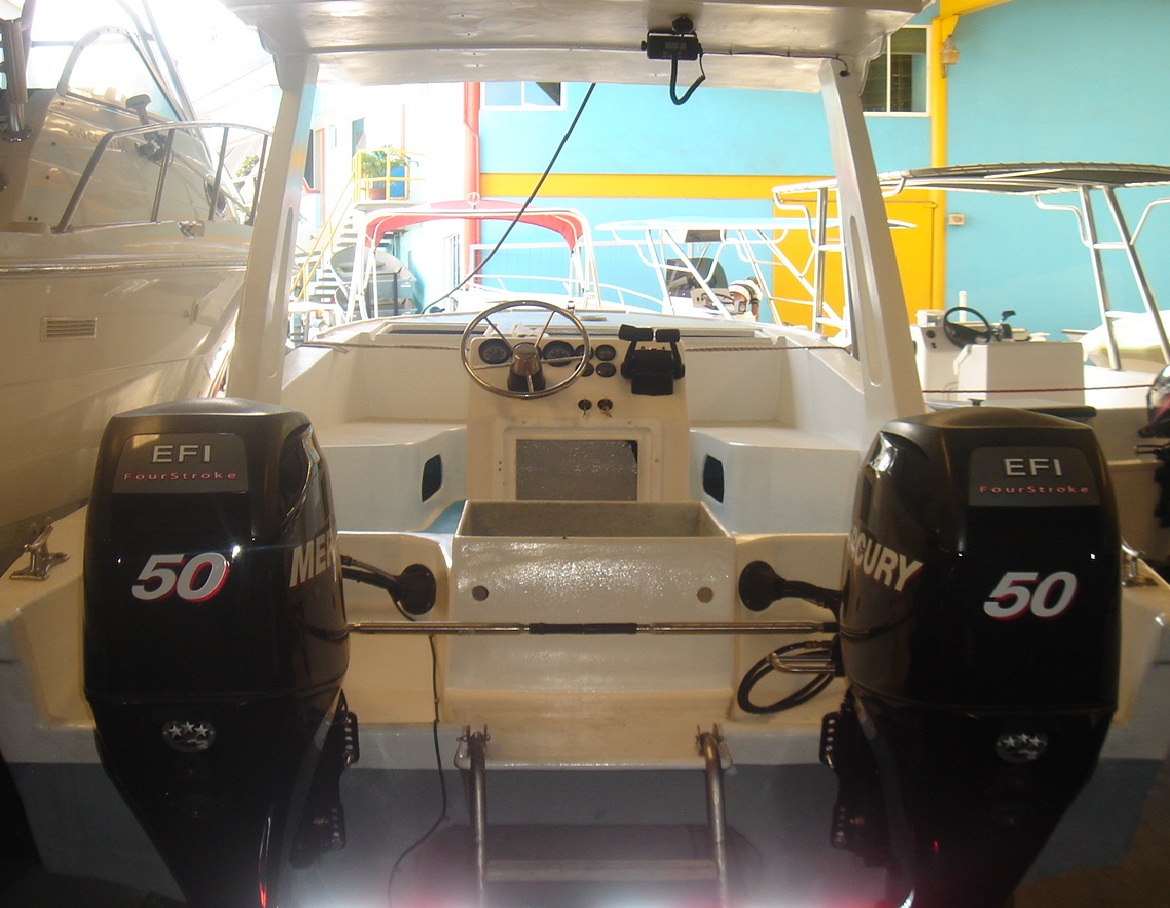 ---


Clik sur l image pour les specifications du Mercury 50 EFI (4 stroke) (4 temps)


---


Compteur d'heures / Hour meter : 38 H. par moteur/each engine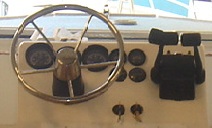 Instruments Teleflex. Compte tour avec compteur d heure incoporé. Teleflex/ Tachometer/Hourmeter


Control Teleflex SL-3 Twin Deluxe Top Mount with Trim & Tilt (July 2012)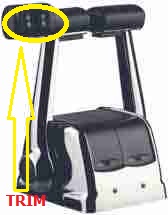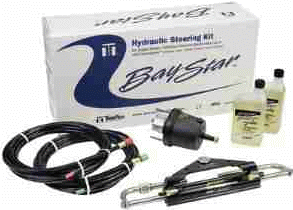 Teleflex BayStar Hydraulic steering (Mai 2011)


---


2 Classic StingRay Hydrofoil Stabilizer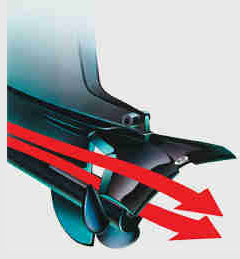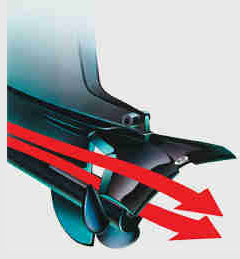 The Sting Ray hydrofoil eliminates cavitation, prop blow out, bow rise, porpoising, and bouncing.
A new Speed-XP hydrophilic material creates a water-on-water surface eliminating drag and making Sting Ray the fastest hydrofoil available.
Speed covers reduce drag by preventing water "slap" against the hole.

---
Mingalaba II
Vitesse Sans StingRay / Speed Without StingRay
RPM/Compte Tour
2200 ----- 6 Knots
3200 ----- 8 Knots
4200 ----- 14 Knots
5000 ----- 18 Knots

Mingalaba II
Vitesse avec StingRay / Speed With StingRay
Bientot/soon/pronto
---

IC-M422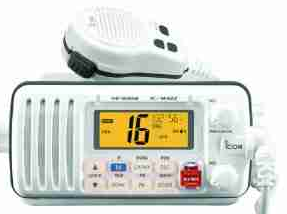 Fixed-mount marine VHF radio preprogrammed with all U.S., Canadian, and international channels
Receives all 10 NOAA weather channels with weather alert function; instant access to channels 16 and 9
Priority scan, Dual Watch, and Tri-Watch modes; Digital Selective Calling transmits automatic distress signal
NMEA-format GPS compatibility; doubles as public address system for onboard announcements
Submersible to 1 meter for 30 minutes; measures 6.47 x 3.06 x 5.47 inches (W x H x D)


Centennial Style 5102 8'(2.4m)VHF Marine Band 6dB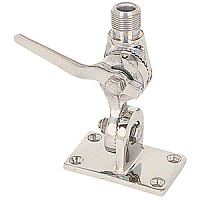 STAINLESS STEEL SHAKESPEARE RATCHET MOUNT 5187 INOX

---

2 baterias de gelatina Optima / 2 Optima Gel Cell bateries



3x more recharges
Both Dual Purpose and Starting applications available
More than 15x the vibration resistance
Completely spill-proof, mountable in many positions
Maintenance free
Optimal starting power, regardless of temperature
---
4 METRA Ltd GBT3P Gold Series Battery Terminals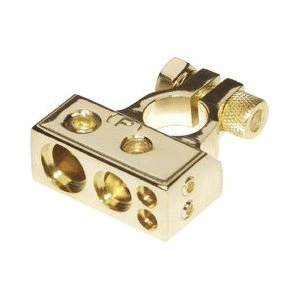 Dual Battery switches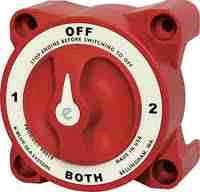 ---
65 feet 7/16'' Anchor Line NEW ENGLAND ROPES Double Braid Nylon Line, 6600lb. Breaking Strength, White/Gold
Most elastic double braid construction.
Excellent energy absorption properties and minimal strength loss due to UV.
Conforms to military specification Mil-R-24050
Mouillage 20 metres 11.1 millimetre. Resistance 3 tonnes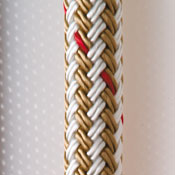 Ancre Fortress-Guardian G 11 Anchor

4 ' Vinyl- Coated Galvanized Proof Coil 1,2 metres
Stainless steel anchor roller 15-1/4(16 w/bail) l x 2-1/2
---
2 Mercury Quicksilver Red Plastic Capacity: 6.6 Gal / 25 L Gas Tank w/Gauge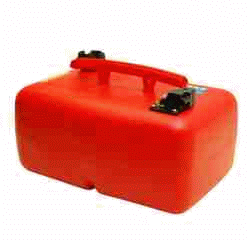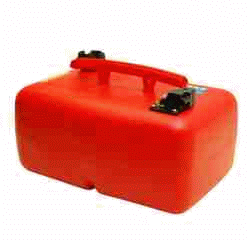 2 Reservoires originaux Mercury Quicksilver avec jauge de 25 litres chacun.
---
2 Moeller Water Separating Fuel Filters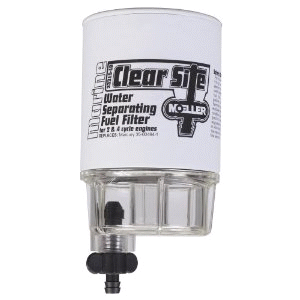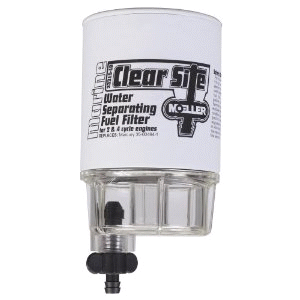 , These spin-on filters will remove 98.8% of emulsified water and foreign particles as small as 10 microns.
Reusable water collecting bowl extends the life of the filter by draining collected water.
---
10

XXL Adult(1) Adult over 90lb(8) Child 50-90lb(1)
---
Dominican Republic Flag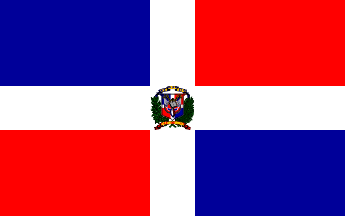 Pavillon : Republique Dominicaine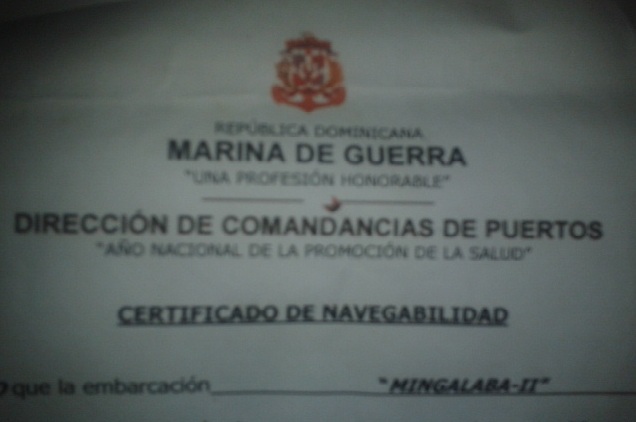 ---
Back to top

Retour debut de page